Jewellers of GEVORGIAN, being free from any old fashioned patterns are constantly creating masterpieces of Jeweller's art, fascinating with an airy shape and a profound meaning.
Even the most incredulous critics appraise GEVORGIAN jewellery. Numerous awards from major trade exhibitions, both national and international, evidence this fact.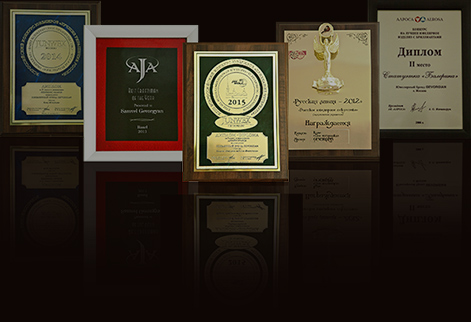 An extraordinary creative climate inspires the jewellers to seek for never-before-seen solutions, which allow setting off an immaculate beauty of precious and semi-precious stones. Skilful hands of GEVORGIAN jewellers breathe life into minerals, making them reveal their gorgeous shine.
GEVORGIAN's formula of success consists of an imagination of artists, virtuosity of jewellers and focus on our customers' needs. Each collection is characterized with an immaculate elegance and style, reflecting an aesthetic of modern society.